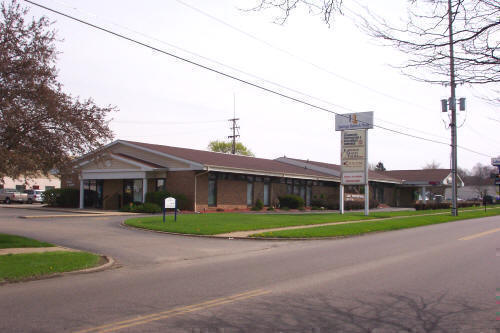 Schumacher Construction Company was founded by LeRoy H. Schumacher in 1958. As a general construction company, constructing commercial, industrial, and institutional facilities SCC incorporated in 1968. We are in engaged in a variety of construction contracts including Design / Build, Construction Management, Negotiated Lump Sum, Build / Lease, and Competitive Bid. Individual project sizes range from very small maintenance and repair work to projects in excess of 7 million dollars. We have worked throughout northern Ohio and have traveled as far as Chicago, IL. and Charleston WV. The majority of our construction projects utilize conventional construction, however we have been very successful in marketing, designing, and constructing pre-engineered steel buildings and represent Varco-Pruden Building Systems, the nation's second largest producer of pre-engineered steel building systems.
Schumacher Construction Co. conforms to Ohio's Drug Free Workplace Program.
Schumacher Construction Company has always endeavored to maintain a reputation for quality construction, good management, and timely completion. Today, Kim and Todd Schumacher continue to place customer satisfaction above all else.
Schumacher Construction Co.
412 Lake Ave. NE
P.O.Box 676
Massillon, Ohio 44648
(330) 833-8387
© Copyright 2007-present Schumacher Construction Co. - All Rights Reserved
Maintained by Imaging 2000 Web Design